DIY Like a Pro, with the Help of a Pro
Dec 15, 2022, 21:27 PM
Are you looking to update your kitchen? Maybe finish your basement? How about a bright, new powder room to impress your guests? In recent years, we've all spent a lot of time inside, noticing and critiquing the parts of our homes that don't quite live up to our expectations or style. Let's face it, we all have at least one room that could use a bit of sprucing up, but with the cost of everything from materials to labour on the rise, there might not be much left in the budget to take on an expensive renovation.

Cue the DIY. If you're willing to put in a bit of work, some sweat equity and the odd late night, you can get the space you've been dreaming of for a price that won't break the bank. While it can be intimidating to take on a home renovation on your own, you may be surprised at the resources available to help you tackle your next big project⁠—and we aren't just talking about YouTube.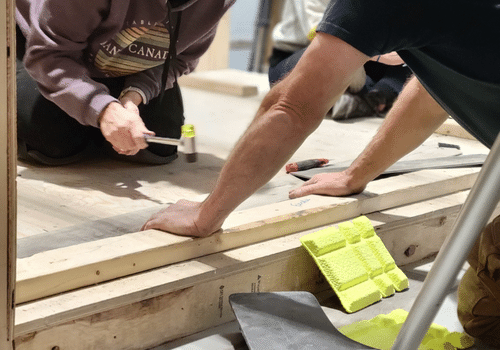 Suppose you're looking for hands-on, expert advice about everything from the basics of power tools to installing a hardwood floor. In that case, the in-person training classes offered at the DIY Training Centre are the perfect place to start, no matter your skill or confidence level. The Centre will be popping up as a feature at this year's Edmonton Renovation Show, providing in-person training where anyone can learn DIY basics in a supportive and relaxed atmosphere.
To help get the wheels turning and maybe inspired to start your renovation journey, we've asked one of the DIY Training Centre experts, Jackie White, about what you should know before you pull out the toolbox.
How to DIY Like a Pro
1. Don't Rush Planning
The first, and arguably most crucial, step in any DIY project is a thorough plan. "Homeowners might be keen to get started once they decide on a project, but without planning the necessary steps, they may not achieve their desired result," says Jackie. "A lack of planning will cause a great deal more frustration than necessary, not to mention wasted money and time⁠—both of which are at a premium when you're doing a renovation."
2. Build a Budget (Then Add to It)
"Always build a budget that includes a contingency buffer," says Jackie. "Even with planning and preparedness, homeowners always need to expect the unexpected and have some padding in the budget for extra costs." When building a DIY renovation budget, prioritize your needs, cost out your materials and budget 10% - 20% for a contingency fund.
3. Know Your Limits
"Starting a DIY project without the proper knowledge can cause a project to go awry quickly," says Jackie. Learning the proper skills and techniques like the ones we teach at the DIY Training Centre can help build your confidence and put you on a fast path to success." As important as it is to know what you can do, it's just as essential to know what you cannot. "If you don't have the skills to take on something like plumbing or electrical, it is always wise to put down the tools and call in the experts."
4. Don't Cut Corners
Jackie stresses the importance of doing things right the first time. "When undertaking a DIY Project, ensure that you perform all the steps necessary for each task. Skipping over a few things here and there in an attempt to get the project done quicker can lead to less quality workmanship, which will show in the end. Do your research, stick to the plan and do things right."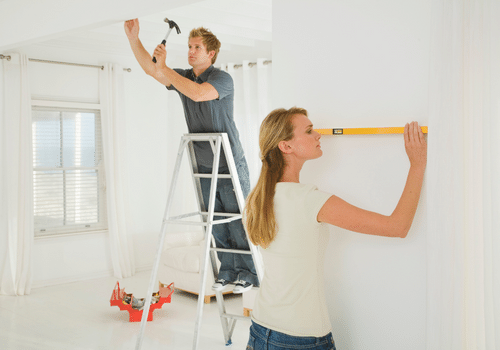 For more do-it-yourself inspiration, visit the DIY Training Centre at the Edmonton Renovation Show from January 27–29, 2023, at the Edmonton Expo Centre. Stop by and explore more than 200 exhibitors, speakers and inspirational features displaying the latest in home renovation and design trends. Buy your tickets at www.edmontonrenovationshow.com.