SPONSOR SPOTLIGHT: RENOVATIONFIND
Jan 10, 2022, 23:00 PM
We're thrilled to have RenovationFind as a sponsor of the 2022 Edmonton Renovation Show. Before you visit this inventive company at the Edmonton EXPO Centre over the January 28-30 weekend, please enjoy our brief interview with the RenovationFind team below.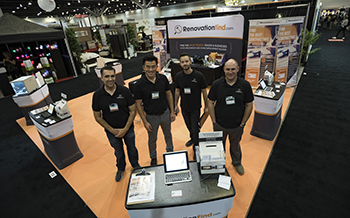 Q: How does your service work?
RenovationFind is a free online directory of certified home improvement companies, trades, and contractors. We use a third-party screening process to rate the businesses on the website. Companies go through legal and financial checks, have a valid business license and proof of liability insurance. We also check for WCB coverage, and the third-party organization monitors customer reviews. Then, the companies on the website are continually monitored to ensure they keep the standard required to be RenovationFind Certified.
RenovationFind allows homeowners to find reputable and quality services for their home projects. Whether they're looking for a painter, the best plumbers in Edmonton or a general contractor to manage a significant home renovation, they'll find a company they can trust. We also promote good companies to homeowners through a suite of digital marketing services. It's a win-win for homeowners and home improvement companies.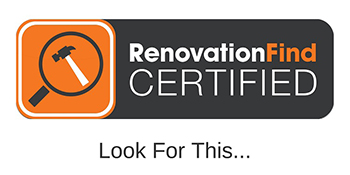 Q: What can we look forward to from you at the Edmonton Renovation Show?
At the Edmonton Renovation Show, we will have a booth where people can visit and learn more about what we do. At the booth, we will be showing people our Post a Project service to help homeowners get estimates from relevant contractors. For example, if they want to install a home theatre system, we will send their details to three of the best electricians in Edmonton. Those electrical companies will then contact the homeowner for more information and provide a detailed quote for the project.
We will also be running a contest at our booth! When people sign up for a RenovationFind membership, we will put them in a draw for an iPad and $1,000! In addition, you get exclusive discounts and promotions from our specific partner companies with the membership.
Q: What advice do you have for homeowners?
Always do your research when hiring a company to work on your home. You would be surprised how many contractors operate without a proper business license or insurance. Ask to see their license, proof of insurance, and any other certifications. You should also ask for references and speak with previous customers. Then, ensure you get all estimates and contractors in writing and go through every detail before hiring the company.
When you ask for references, ask them to provide contact information for their last three customers. That way, the business can't just pick their best three jobs. You'll get a more honest idea of what the company is like and the work they do.
Q: What inspires your services?
Before founding RenovationFind, we worked in the renovation industry for many years. We heard story after story about homeowners working with bad contractors. People were being left with shoddy work or being taken advantage of, which caused a lot of stress. Often, it had financial consequences for the homeowner. Providing people with trustworthy home renovation businesses that offer a high level of customer service and quality work can help stop that from happening. It's better for homeowners, and it helps improve the reputation of the renovation industry at the same time.
Q: What is your favourite part of the Edmonton Renovation Show?
We love meeting homeowners and helping people connect with quality renovation companies that will help with their home projects. We strive to help out homeowners and those good companies, and the Edmonton Renovation Show gives an excellent opportunity to do that.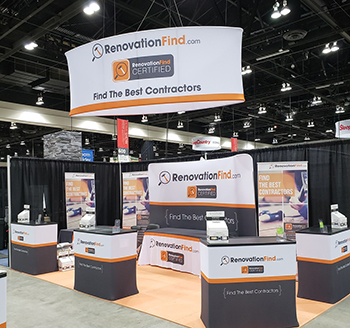 Q: Are there any success stories you'd like to share?
We are a data-driven online directory, so customer feedback and that data are essential to what we do. Homeowners have been pleased with the RenovationFind Certified companies on the website. We do the heavy lifting when it comes to background checks and screening. That takes a lot of stress out of hiring a contractor and home renovations. People know they're working with honest and qualified companies that will do the job correctly.
For the companies, we offer a range of digital marketing services that help grow their online presence. We promote them to their target demographic, and they get qualified leads through their RenovationFind profile.
Q: What can folks expect when they work with you?
If you hire a company from RenovationFind.com, you can expect to work with a trustworthy company that does quality work. In addition, if you sign up for a RenovationFind membership, you'll get exclusive promotions and discounted pricing from our Edmonton partner companies. There are many categories on our site, including general contractors, home builders, windows and doors, painters, bathroom contractors, electricians, the best roofing companies in Edmonton, and more!
If you're a business, you'll receive your RenovationFind Certification and build your brand as a quality company homeowners can trust. We will promote the business to their target market through email marketing, blog posts, banner ads, search engine optimization and social media marketing.
The Edmonton Renovation Show is your source for trusted home experts, like RenovationFind. Join us at the Edmonton EXPO Centre January 28-30, 2022 to get great ideas for your space. We can't wait to see you at the show!